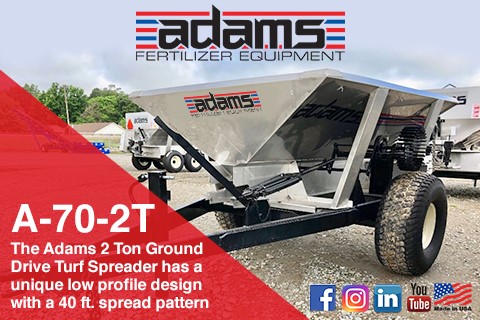 A-70-2T Turf Spreader

Company Spotlight
The Adams 2 Ton Ground Driven Turf Spreader has a unique low profile design with a 40 ft. spread pattern. This unique design is perfect for golf courses, food plots, or any other turf management application.
This ground driven assembly consist of manual engagement used to engage and disengage the drive system. Custom options are available, such as hydraulic engagement.
Like all Adams products, the 2 Ton Ground Driven Spreader is built to withstand harsh conditions and continue performing the duties you ask of it.
To Top