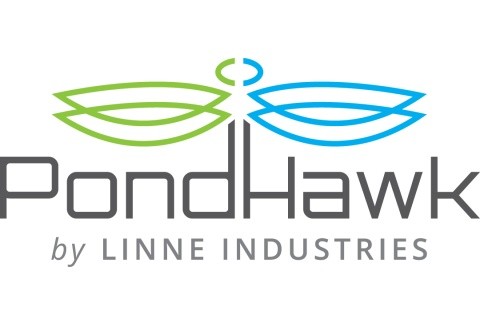 PondHawk by Linne Industries, LLC


Company Description
The PondHawk® solar-powered pond aeration system is an outstanding solution.
Truly in a class by itself, the PondHawk solar-powered aeration system is designed specifically for pond aeration, with proprietary and custom-engineered components. PondHawk requires no batteries and operates silently 365 days a year, even on low light days. Its patented design is rugged, self-contained, secure, and super-low maintenance. It's also easy to install— usually in as little as 3 hours!
PondHawk provides great long-term value.
PondHawk is a complete, total aeration system. Once installed, it just works. No batteries to deal with and no exposed wires or pipes. And with the possible exception of washing dirt from the panel, no maintenance. Installing a PondHawk is one of your pond's best preemptive strategies to avoid the future cost of dredging and the harmful effects of stagnant waters.
PondHawk is affordable
Many PondHawk owners choose to purchase their systems through our financing program, making the annual cost comparable to nearly any type of maintenance solution. And because PondHawk is not connected to the electric grid, its operating costs are extremely low, and it's ecologically friendly.
PondHawk provides long-term value.
With installations across the US and abroad, the PondHawk solution is working for some of the most forward-thinking courses and communities around. PondHawk is American made, comes with a standard 3-year limited warranty.
For more information or a superintendent reference, visit us online at:
Categories
Fountain / Pond Aerators

Pond / Lake Management Products

Pond / Lake Management Products

Waste Water / Water Treatment

Waste Water / Water Treatment
To Top