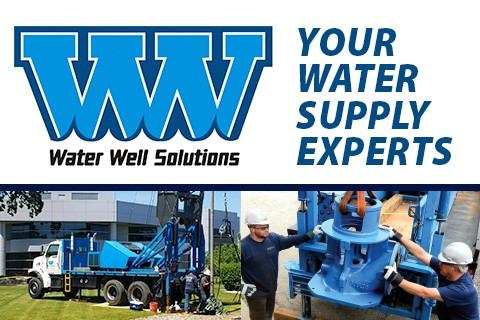 Water Well Solutions Illinois, LLC

Company Description
Water Well Solutions (WWS) is a full-service water well contractor that services the Great Lakes region with offices in Illinois and Wisconsin which specialize in golf course irrigation wells and irrigation pumps.
Our services consist of well site investigation, well construction and pump design/installation, well construction/rehabilitation, pump repairs, and discharge piping as well as specializing in irrigation pump repairs, irrigation wells, high service pump repairs/remanufacturing, pressure maintenance pumps and Preventative Maintenance programs for water wells and pump station irrigation pumps.
Pump Installation & Service
WWS maintains a large, recently updated service fleet to provide rapid response times with quality repair services 24/7. This is supported by our full-service in-house machine shop where we can quickly rebuild high service pumps and water well pumps. This includes a build center, where we can create a pump to meet your needs. Our vast knowledge of the water well industry sets us apart from the competition for the design, installation, and servicing of new and remanufactured pumping equipment. We specialize in submersible pumps, line shaft turbines, and large booster pumps including the installation of the largest deep well submersible pump in the Midwest.
Water Well Repairs
WWS offers innovative solutions for repairs of compromised water wells such as highly specialized well relining capabilities that only WWS offers in the Midwest. Using specialized products and procedures, WWS has successfully undertaken some of the most complex and challenging water well repairs in the Midwest.
Well Rehabilitation
WWS has been on the cutting edge of water well rehabilitation technology since before our inception. Our collaboration of knowledge has led to the creation of several patents for innovative and proprietary technologies which has benefitted the industry and are in use around the world today. We offer a variety of technologies to enhance or recover your wells capacity.
Categories
Pumping Stations & Equipment
To Top