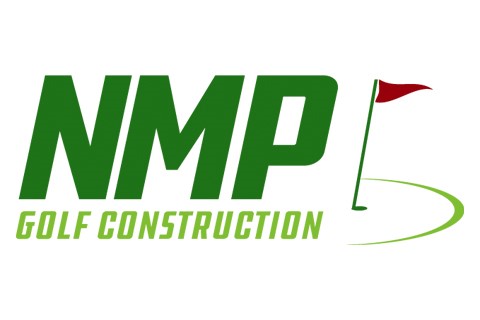 NMP Golf Construction Corp.
Company Description
NMP GOLF CONSTRUCTION Inc., a Canadian company, was established in the mid-50s as excavation and transportation-oriented company focusing on agricultural concerns and road construction. Over the years, NMP developed a specialty in drainage which led, in the late 80s, to working on golf course renovations.
In the late 90s, NMP decided to broaden the range and the territory of the company's activities and founded NMP GOLF CONSTRUCTION CORP., the American division, which was incorporated in the State of Massachusetts on June 12th, 1998. Since then, NMP Golf Construction Corp. has grown into a well-renowned business whose values and work ethics are very much appreciated by its clients.
NMP has naturally established itself in the New England area, particularly in the States of Massachusetts, Connecticut, New York, Rhode Island, Maine, and New Hampshire. Over the past years, NMP has also been asked to perform work in the states of Florida, Arizona, and New Jersey.
NMP, an SME family business, has to heart to carry out and spread its core values and philosophy to every area of expertise. This philosophy revolves around three key elements: clients, employees, and the environment. Accomplishing high-quality projects using innovative technologies while respecting our clients' interests, safeguarding our employees' welfare, and respecting the environment.
More specifically, this can be conveyed by such sustainable gestures as the preservation and integration of natural habitats, the preservation and conservation of water resources, and installing barriers to prevent the propagation of sediments in the water when stripping the ground, although not mandatory.
With its permanent in-house team of about twenty people and 75 seasonal workers in the United States of America, its equipment, and partners, NMP draws upon a large pool of resources, both mechanical and manpower, to manage all phases of a construction or renovation project.
We can carry out a construction or renovation project from A to Z (design-turnkey construction) or collaborate with one of our many partners, among who are such reputed architectural firms as Rees Jones Inc., Ian Andrew Golf Design Inc., The Northeast Golf Company, Nicklaus Golf Design, Palmer Design, to only name of few.
With our fleet of specialized low-impact vehicles and equipment, NMP readily accepts challenging renovation projects. Our motto is, "Preserve past experience, traditions, and wisdom while using the latest technologies."
We always strive to realize beautiful, harmonious, and well-balanced projects. Some golfing masterpieces were carved from unlikely and unwilling topography. Yet, the finished course seems to have always been knitted into the landscape.
In conclusion, whether our clients' needs are for a tee, a green, a bunker renovation or construction, or a golf drainage project: we're here to serve!
Locations:
14050 SW 16th Avenue
Ocala, FL 34473
14050 SW 16th Avenue
Suite A-2
Williston, VT 05495
Categories
Bridges

Consulting & Management Services

Consulting & Management Services

Drainage Systems & Supplies

Drainage Systems & Supplies

Golf

Golf Balls / Golf Equipment
Golf Cars & Accessories
Golf Course Accessories
Golf Course Builders
Golf Course Construction

Golf Course Architecture & Design

Golf Course Architecture & Design

Irrigation & Related Equipment

Irrigation & Related Equipment

Landscaping

Pond / Lake Management Products

Pond / Lake Management Products
To Top