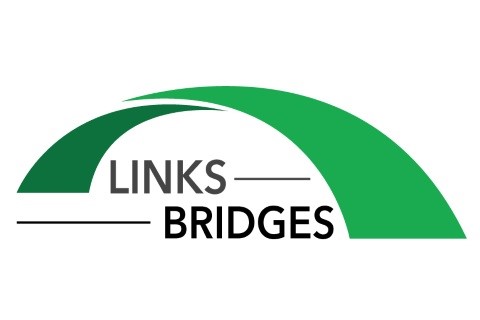 Links Bridges USA, Inc

Company Description
Links Bridges supplies the world's best Golf Course Bridges.
Our Golf Course bridges are made entirely of fiberglass. Fiberglass is one of the world's strongest and most durable building materials. It does not rot, rust, or deteriorate in any way. All manufacturing is done in North America to the highest quality standards. Links Bridges is the world's only supplier of 100% Fiberglass Bridges.
Links Bridges currently has Bridge Installations in over 35 States and 5 Provinces. Customers include the PGA Tour and several Golf Courses that host USGA Majors. The following link shows a map of many of our Bridge installations - https://linksbridges.com/our-customers/
Bridges are made in wood finishes or stone finishes that are incredibly authentic. The most popular golf course bridge model - The Woody - is a slightly arched bridge done in a wood finish, and it is literally indistinguishable from a 'real' wood bridge - except that it retains its 'original' look for decades. That could be a 'new' wood look, or you can choose a 'weathered wood' look.
These bridges provide many advantages for golf course operators and superintendents:
LONGEST LASTING - Fiberglass bridges will last longer than any alternative.
LOWEST MAINTENANCE - Never any replacing rotting boards, rust removal, painting.
EASIEST AND LEAST EXPENSIVE TO INSTALL - Bridges are delivered in 1 piece ready for immediate installation and use. We'll even install the bridge for you, but it's so easy you'll probably want to do it yourself. Fiberglass is relatively light, so the equipment requirements for installation are going to be less than if the bridge was made of other building materials.
ECO-FRIENDLY - No leeching of toxins or chemicals. By comparison, pressure-treated wood contains an arsenic component.
NATURAL APPEARANCE - Unlike other building materials like wood, steel, or aluminum, the fiberglass bridge will retain its good looks for decades.
COST-EFFECTIVE - Initial prices are comparable to other alternatives, but installation savings are immediate, and maintenance savings accumulate over time.
When you compare the performance of our bridges to wood, steel, or aluminum, the choice is obvious.
Bridges are available in custom lengths up to 50 feet long and any custom width. Bridges with load capacities for vehicles up to 30,000 lbs. are available. All bridges are designed and certified by Professional Engineers.
Getting a bridge from Links Bridges is incredibly easy. You supply the following:

Length and Width required
Style preference - Flat Profile or Arched Profile; Side Rail (Curbs or Guard Rail); Finish - Wood, Stone or other.
Loading requirements (generally the heaviest vehicle that has access to the bridge)
Picture(s) of the old bridge or site if its a new bridge
That allows us to supply you with a Quote Package including the following:
Price - broken down to include Engineering, Bridge, Delivery, and Installation (if applicable).
Preliminary Engineering - showing the details and measurements.
Rendering - showing your 'new' bridge 'in situ' so you can know precisely how the bridge will look once installed.
Delivery is generally 4 to 6 weeks, but it can be quicker if required. Some standard bridge models and sizes are retained in stock, so it may even be possible to get an immediate delivery.
All your wood, steel, or aluminum bridges are going to require replacement or refurbishment sooner or later. Be sure to call Links Bridges when the time comes, and you will discover a bridge solution that will last a lifetime.
To Top