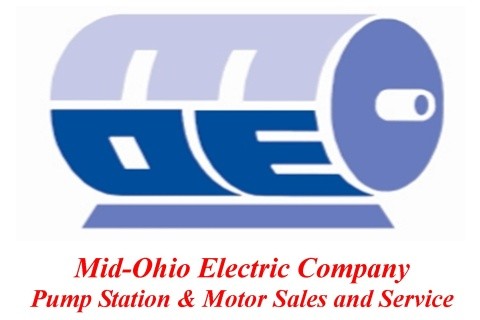 Mid-Ohio Electric Company
Company Description
Mid-Ohio Electric Company has been providing sales and service for pumps, motors and controls for turf irrigation and water feature systems for the past 30 years. Our company's "Core Commitment and Primary Goal" is to provide the best service and customer satisfaction in the industry. We represent and provide service for all three of the major pump station manufacturers; MCI - Flowtronex / Watertronics / Rain Bird and are factory certified to work on both Variable Speed and Fixed-Speed pump stations. Our sales and service territory include, but are not limited to: Ohio, Indiana, Kentucky, West Virginia, Michigan, and Pennsylvania.
Mid-Ohio Electric's field service division has highly qualified and factory trained technicians to perform routine on-site pump station repairs, emergency breakdown repairs, spring start-ups, fall winterizations and yearly preventative maintenance contracts. We can repair most brands of pumps, motors, valves and electrical controls or supply new when the old is no longer feasible to repair. Our facility, located in Columbus, OH offers our customers a one-stop single source accountable and responsible vendor with a full-service motor repair, pump repair and machine shop.
Mid-Ohio Electric provides our customers with the best prices and genuine replacement parts when repairs are necessary, because we have formed direct/partnered relationships with many of the primary manufacturers that supply the equipment and parts used in pump stations and water feature systems. Some of the manufacturer's we work with are; ABB / Danfoss for variable frequency drives (VFD), Allen Bradley for PLC's and motor starters, Cla-Val for hydraulic control valves, Val-Matic for check and isolation valves, Victaulic for adjustable couplings, Goulds / Berkeley / Cornell / Grundfos / Franklin Electric for vertical turbine, pressure maintenance and horizontal centrifugal pumps, US / Baldor for vertical and horizontal motors and Data Industrial for flow monitoring.
Quality and experience play a major factor in choosing the right service provider, talk to others or request references, it will become clear that Mid-Ohio Electric comes highly recommended and trusted to work on all your pump and control systems requirements. The next time you have problems with your pump or controls, allow us the opportunity to provide you with a solution. For additional information contact: Bob Calkins @ bcalkins@mid-ohioelectric.com; Vince Langhirt @ vince@mid-ohioelectric.com or Daniel Langhirt @ daniel@mid-ohioelectric.com .
Categories
Equipment

Motors
Pumps
Water Feature Pumps

Fountain / Pond Aerators

Irrigation & Related Equipment

Irrigation & Related Equipment

Pumping Stations & Equipment

Control Upgrades
Motors
Pumping Stations & Equipment
Pumps
Water Feature Pumps

Swimming Pool Equipment/Renovators/Accessories
To Top